Join me on 22nd September at 6 pm for a talk in the Studiensaal of the Kupferstich-Kabinett Museum. 2 works of mine are featured in "Verschwinden" (disapearance) artist's book along with original graphic works by masterclass students, graduates and professors of the HfBK Dresden.
The book will be on show until October 3rd within the exhibition "Mind the Gap" at Kupferstich-Kabinett in Dresden. Come have a look!️‍️
Project and design: Susanne Greinke and Dorothée Billard
Manufactured within the Grafischen Werkstätten of HfBK Dresden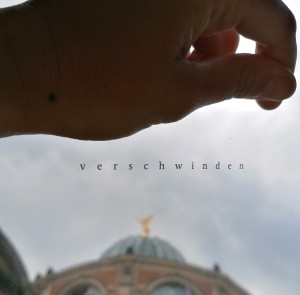 ---
Berlin Berliiiin, es ist heute so weit!
Übers Wochenende wird im Projektraum Flutgraben e.V. eine Papierarbeit von mir ausgestellt zusammen mit Arbeiten aus Fotografie, Malerei, Videoinstallation, Skulptur etc.
Eröffnung am Freitag den 5. August 2022 von 16-22 Uhr im Projektraum am Flutgraben, direkt an der Spree.
Starting on Friday 5th August 2022 a work of mine will be on show at the artist run space Am Flutgraben e.V.
Vernissage: 5th August, 4-10 pm
Midissage: 6th August, 12am – 10 pm
Finissage: 7th August, 12am – 10 pm
Projektraum Flutgraben e.V.
Am Flutgraben 3
12435 Berlin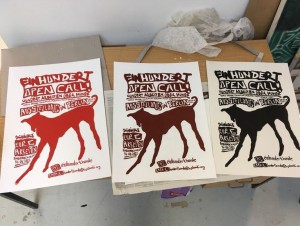 ---
At Botanique Muzeum, Brussels
some works of mine will be part of the OPEN group show opening on April 30th 2021
come say hello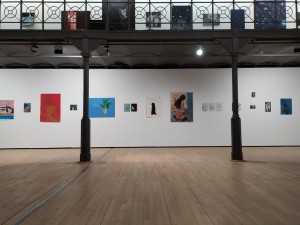 ---

ArtVerona this year hosts a special section devoted to independent art spaces, that's called i10-spazi indipendenti. A selection of 42 Italian contemporary painters (including me!) are on show at the Yellow booth
find us at Il sol, che le mie notti aggiorna –  ArtVerona 11th-13th Oct. 2019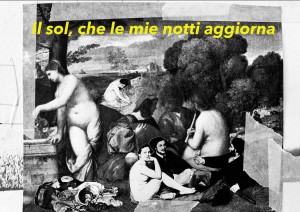 ---
2018: back in DRESDEN! My works have been selected for these two group exhibitions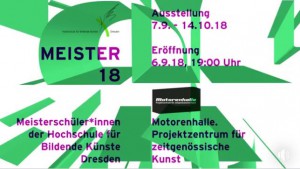 and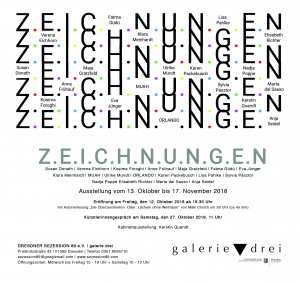 hope I'll see you there

---
my next group exhibition is about PAPER. I'll be exhibiting a 2-piece installation (go to blog for more pics!)
PAPERMADE – 3rd international biennale of works of/on paper –  opening on December 9th trough March 25 (Palazzo Fogazzaro, Schio – Italy)
here, have a look:
---
Happy to be exhibiting in Berlin with a bunch of brilliant artists!
mit Anett Bauer, Susan Donath, Verena Eichhorn, Kosima Foroghi, Anne Frühauf, Maja Gratzfeld, Fatma Güdü, Eva Jünger, Klara Meinhardt, Ulrike Mundt, ORLANDO,Karen Packebusch, Lisa Pahlke, Sylvia Pásztor, Nadja Poppe, Elisabeth Richter, Marta Dal Sasso, Anja Seidel
COPYRIGHTberlin –  Interdisziplinäre Plattform für künstlerische Positionen und Strategien
Eröffnung: 28.7. um 19 Uhr
Einführung: Dr. Alexander Wihart nebst Gesprächen mit anwesenden Künstler*innen
Performance: Anja Seidel "Ein einfaches Lied über den Tod"
Finissage: 12.8. um 19 Uhr
Lesung: Mäki Closch "Die Überzeichneten. Oder: Lächeln ohne Weltraum"
Öffnungszeiten: Do-Sa von 14:30-18:30 Uhr.
Gallery Weekend: zusätzlich So., 30.7., von 14:30-18:30 Uhr
---
this summer my works will be on show in 2 solo exhibitions in Germany:
1st  >> opening on 29th June / Galerie Weise, Chemnitz.
2nd >> that's opening on the 8th of July / Galerie im Quellenhof, Garbisdorf (around 35 km away from Chemnitz)
further information in the flyers:
Galerie Weise (Chemnitz)
Galerie Pferdestall (Garbisdorf)